Skype Access To TurboBridge
Important Update Regarding Skype Access
The 2018 Skype update (Version 8.0) does not fully support connections to +99 Skype Numbers, which may prevent you from connecting to TurboBridge via the approach described on this page. Microsoft has not indicated that it intends to address this issue, and we have no expectation that the use of our Skype Access feature will be fully restored.
Some Skype users with the new version have reported success connecting by removing the plus sign from the Skype Number. You can try either of the links below:
As an alternative, please check out TurboBridge WebCall, which will allow you to connect to TurboBridge conference calls directly through your web browser, without having to install extra software.
Callers can use Skype to connect to your TurboBridge conference calls. This extends your reach to anywhere the participant can access a broadband connection with a Skype-enabled device.
Unlike Skype's built-in conferencing capabilities (essentially calling a group of Skype contacts), TurboBridge supports "meet-me" conferencing, allowing participants to call into the conference bridge at their convenience. Plus, with TurboBridge you can mix multiple access methods – some callers dialing in with regular phones, others connecting with Skype.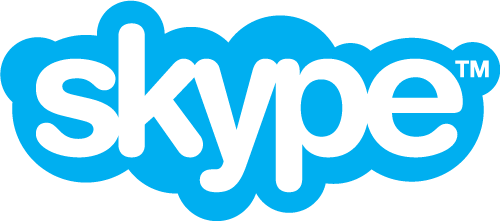 Pricing. There is no charge to the caller for using Skype Access, when connecting directly to TurboBridge by calling the Skype Number +99051000000481. (The plus sign is required.) Your account will be charged 1¢ per minute for Skype Access usage.
Other Skype Dial Options. If a Skype caller uses the "Call Phones" option and dials one of the regular TurboBridge Toll Access numbers, those usage minutes would be classified as Toll Access with TurboBridge, and priced according to the terms of your TurboBridge service plan. (There are no per-minute charges for Toll Access with Flat Rate plans.) In this case, the Skype caller pays Skype directly for those minutes (many Skype users pay for unlimited USA and Canada calling).
Skype also allows callers to make free calls to USA toll-free numbers, so a Skype user could call a TurboBridge Toll-Free Access dial-in numberand connect to your conference calls, if Toll-Free Access is enabled on your conference bridge. (A TurboBridge Account Administrator can enable or disable Toll-Free Access on your conference bridge.) In this case, you will be charged the applicable Toll-Free Access per-minute rate associated with your TurboBridge service plan, which is more expensive than the 1¢ rate for direct Skype Access.
Using Skype Access For Extended Reach. TurboBridge offers Skype Access to extend your reach to a few overseas callers or those without phone access. It is not designed to accommodate a large group (10+ participants) of Skype callers. Please contact Skype directly for large-scale Skype Conferencing options. The audio quality callers will experience with Skype Access may be lower-quality than Skype callers experience with "Skype-to-Skype" calls, because of the way Skype directs calls to TurboBridge. (The quality will be similar to what Skype callers experience when dialing regular phones.)
Skype Alternative: TurboBridge WebCall. In lieu of Skype, you can direct callers to TurboBridge WebCall for a superior connection to your conference calls. WebCall provides higher-quality audio, with an easier way for callers to join your conference calls, and works with the Chrome or Firefox web browsers. (There is no additional software to install.) There is no charge to the caller for using WebCall, and no extra charge to you if you are enrolled in a Flat Rate pricing plan. (WebCall usage is billed 1¢ per minute with pay-as-you-go plans, like the Value plan.) Click here for additional information on TurboBridge WebCall.
Connecting With Skype Access
Click to Connect. Choose one of these options:

Activate Skype Dial Pad. Choose "Show Dial Pad" option under the "Call" menu.

Enter Conference ID via the dial pad. Once connected, you will be prompted to enter the Conference ID. You may type the numbers or click on the dial pad keys.

You will be placed into the conference. If you need to enter keypad commands during the conference, click on the Skype dial pad icon shown in the bottom row.

Connecting From Skype
CHOOSE one of three options:
1. Click To Connect
If permitted by your browser's security settings, clicking on the link below will open Skype and connect directly to TurboBridge +99 Skype Number (you may be prompted to allow the connection):
2. Call the TurboBridge Skype Number
From within Skype, click on the "Call Phones" option. Type +99051000000481 in the box where it says "Enter Number". (Note that the plus sign is required. The number is +99051, followed by six zeroes, followed by 481.) Then click on the "Call" icon. Note that you can save the +99 number to your contact list.
3. Add TurboBridgeHD to Your Contact List
From within Skype, you can do a contact search for "TurboBridgeHD", then add TurboBridgeHD to your contact list. To connect to your conference bridge, double-click on the TurboBridge contact and click on "Call Phone" button. Please note that this option generally takes several seconds longer to connect, since the call is actually being forwarded to the +99 Skype Number listed above.