SIP Conferencing With TurboBridge
TurboBridge is a global leader in SIP audio conferencing, allowing participants from around the world to connect directly into your conference calls in high quality using their broadband connections.
SIP stands for Session Initiation Protocol, which is the standard for how devices connect and communicate with each over the Internet. Most IP Phones and IP PBXs incorporate SIP, creating the opportunity to talk directly through the Internet and bypass legacy phone networks.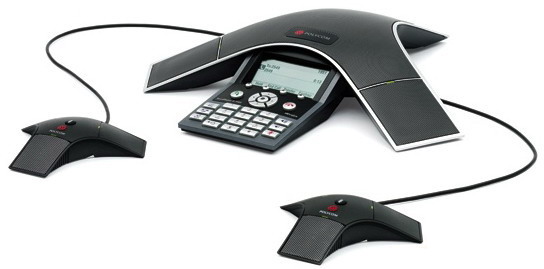 TurboBridge is one of the few conferencing services that supports SIP Conferencing, allowing anybody with a SIP-enabled IP Phone, IP PBX or softphone to connect directly into TurboBridge conference calls. The caller doesn't have to be a TurboBridge subscriber to use SIP Access — any conference participant can use SIP Access to reach your conference bridge, avoiding long distance charges.)
Pricing. There is no charge to the caller for using SIP Access. The price that you pay as a TurboBridge subscriber depends on the selected service plan. Unlimited free SIP Access is included with the Flat Rate plan.
Another advantage of using SIP Access is that you can enjoy HD Audio quality if your IP device or softphone is equipped with the ITU standard wideband codec (G.722), which is increasingly being incorporated into new IP Phones.
Easy to use. Establishing a connection to a TurboBridge conference is simple. You program your IP Phone with a speed dial that is addressed to sip:bridge@turbobridge.com (check your phone's user manual for instructions), or your IT department could implement a system-wide speed dial that works across all phones in your office or department.
Technical Details – SIP Access
The SIP caller does not need to have a subscriber account with TurboBridge. SIP callers connect into TurboBridge conference calls by specifying the Conference ID, as do callers dialing with regular phones.
SIP Addresses:
TurboBridge supports two SIP addresses. (Since some IP devices do not allow an alphanumeric user identifier, we also provide an address with a numeric user identifier.)
sip:bridge@turbobridge.com
sip:123@turbobridge.com
Embedding the Conference ID
You can bypass the welcome greeting and prompt for the Conference ID by including the Conference ID (and Host PIN, if desired) into the SIP address:
sip:bridge#55555@turbobridge.com
sip:bridge#55555*1234@turbobridge.com

...where 55555 is the Conference ID and 1234 is the Host PIN.
If your system requires numeric SIP addressing, use the prefix 00000:
sip:0000055555@turbobridge.com
...where 55555 is the Conference ID.
Embedding the User ID
If User IDs are enabled on your conference bridge, you can embed the User ID into the SIP address (with or without the Host PIN):
sip:bridge#55555#5678@turbobridge.com
sip:bridge#55555*1234#5678@turbobridge.com

...where 55555 is the Conference ID, 1234 is the Host PIN, and 5678 is the User ID.
Supported Codecs
TurboBridge supports two ITU standard codecs, including the narrowband G.711 codec and the wideband G.722 codec. The use of the G.722 codec is required to connect in HD Audio with SIP Access.
Registration
Registration is not required — TurboBridge answers all INVITES. However, you may register using any credentials.
Other Technical Information
TurboBridge supports the RFC 2833 standard for in-band DTMF. We also support NAT traversal, STUN, and will automatically attempt to configure a quality connection with your device or client. TurboBridge supports encrypted connections – use "sips:" prefix in lieu of "sip:". However, note that many softphones do not properly support encryption.